DISCOVER SPOT ROBOT
Designed by Boston Dynamics, Spot is a mobile, versatile, nimble four-legged robot
that can operate in a wide variety of environments.
Available in Europe with Intuitive Robots!
Deploy one of the most advanced robot!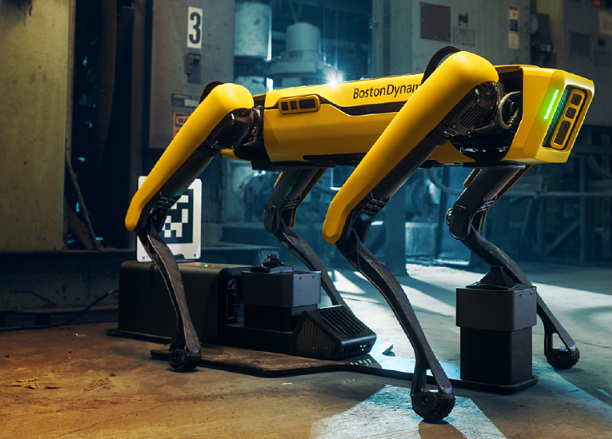 Developed by Boston Dynamics, Spot is a four-legged robot designed to be rugged and customizable. It's well suited for unstructured environments and is fully capable of climbing stairs and traversing rough terrain. Weighing about 32.5 kg, it avoids obstacles, sees 360-degrees and performs a large number of programmed tasks. Spot can go where humans cannot!
Spot's versatile capabilities are adding value in wide variety of applications, in hazardous or non-hazardous areas (energies, construction, factories…), including:
✓ Remote sensing and inspection
✓ Construction and environmental monitoring
✓ Site documentation and data collection
✓ Leak detection (radiation, gas, oil, water…)
Buy SPOT
A wide range of advanced payloads features
Spot is designed to support different payloads that can be specifically configured for numerous tasks. Spot is capable of handling up to 14 kg payloads, provided by Boston Dynamics or by a third-party manufacturer.
→ Perception: Enhance the inspection process with Spot CAM+IR including a PTZ and an infrared cameras for better situational awareness.
→ Computation: To process and analyze data from Spot or other sensors on-board, consider adding an external computer like a Spot CORE to the robot.
→ Autonomy: To improve Spot's autonomy capabilities, both in depth and accuracy, consider adding a LIDAR for better navigation of autonomous route.
→ Manipulation: To interact with the environment, consider adding a Spot ARM, to open doors and manipulate objects (4kg carrying capacity)
Discover the payloads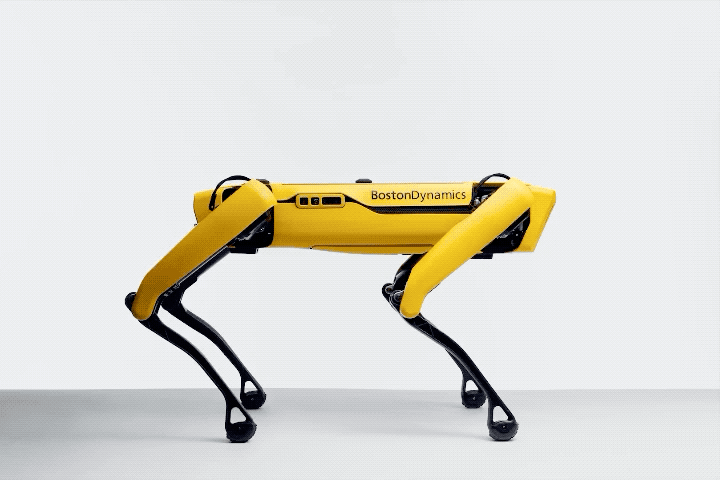 Why rely on Intuitive Robots to integrate Spot?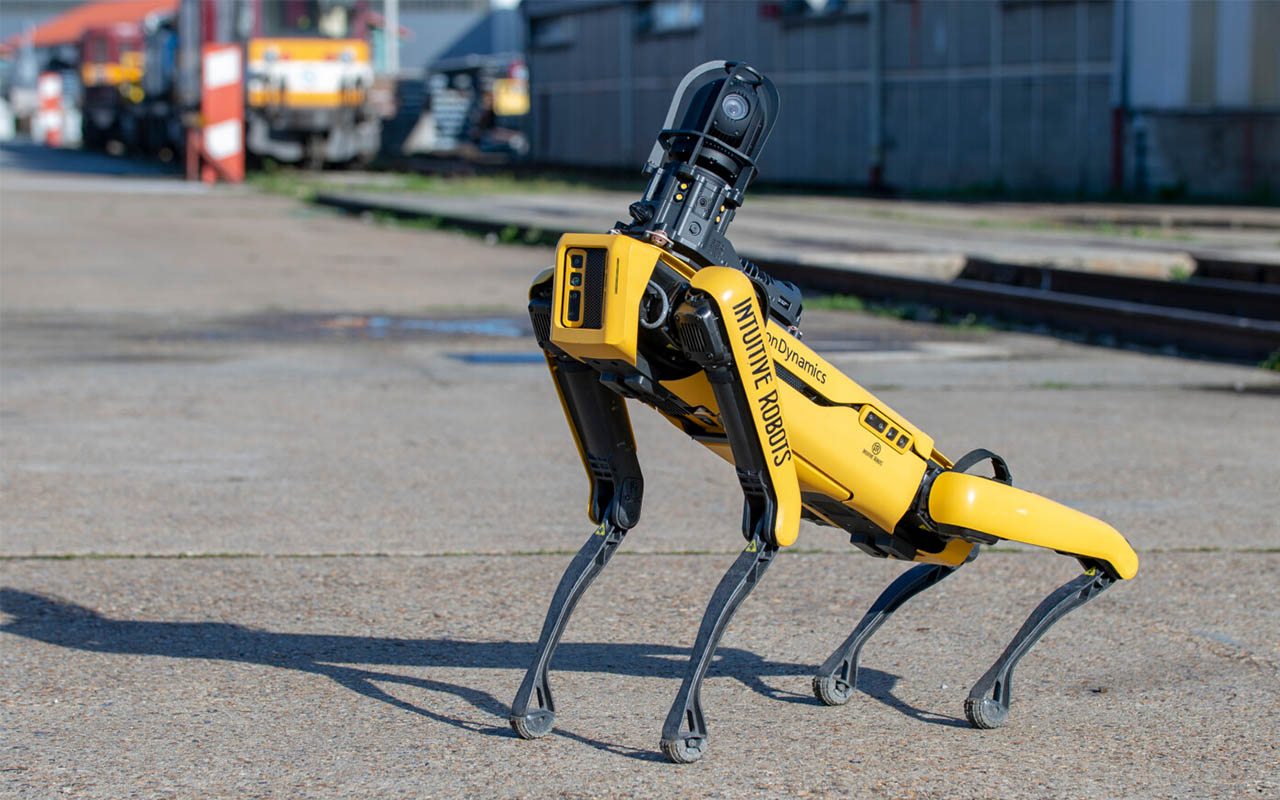 Composed by experienced integrators and robotics experts, Intuitive Robots can:
✓ Help you to create and define your use case according to your industrial environment.
✓ Guide you to choose the right payload configuration for your use case.
✓ Develop software and cloud-based solutions to be integrated in your cloud infrastructure.
✓ Provide on-site training and support.
✓ Set up your custom Spot so it's all ready to go for you out-of-the-box!
Intuitive Robots is committed to providing all its expertise to make your Spot project a success!