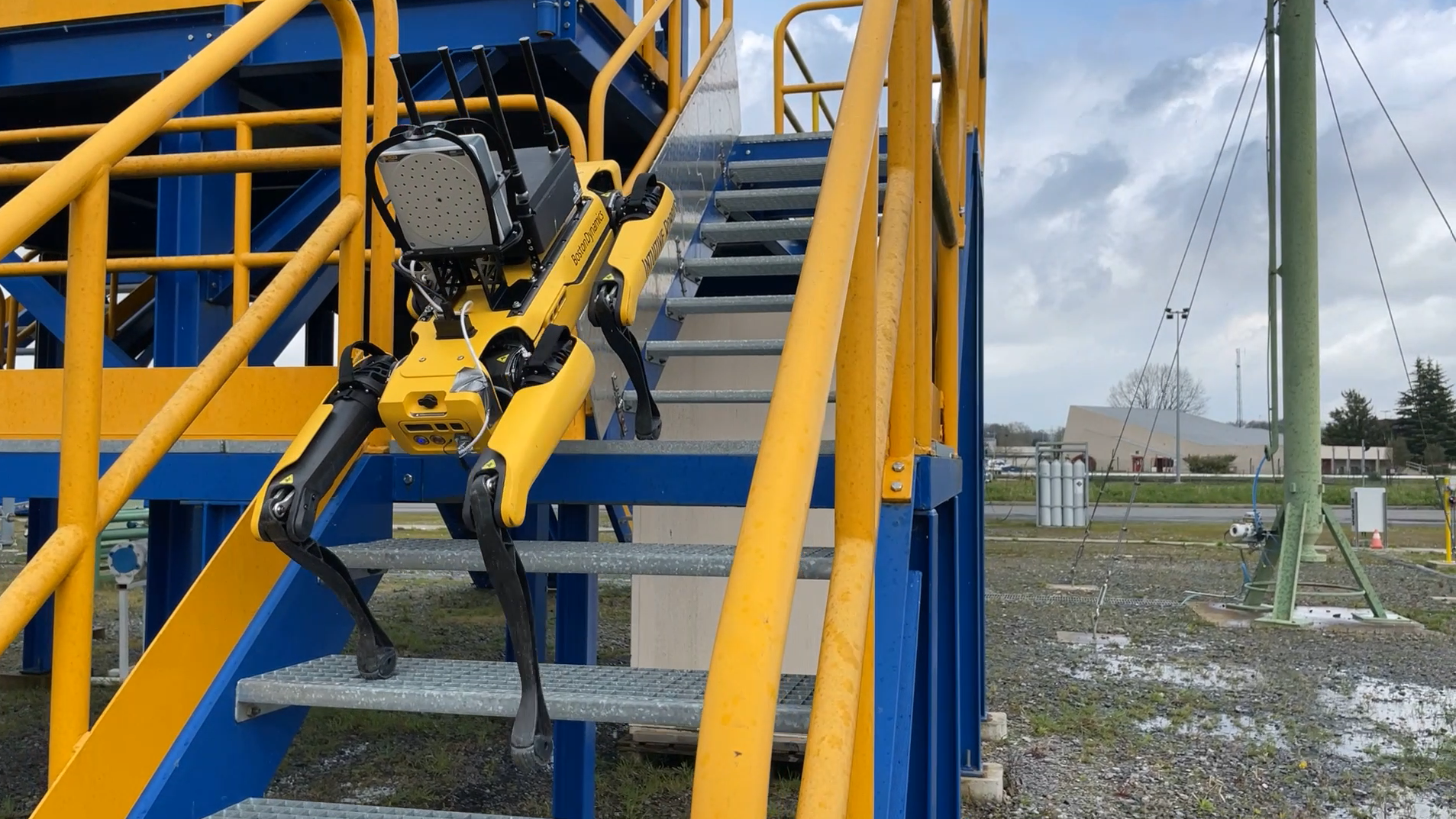 2022 – SPOT PROVES ITS VALUE TO OUR CUSTOMERS
2022 marks a lot of new projects with Spot for our industrial customers (RATP, RTE, TotalEnergies, Eutelsat, Naval Group…), with a wide variety of use cases and harsh environments to operate in.
2021 – SPOT MEETS EUROPE AT VIVATECH
For the first time, Spot was present with us at the Vivatech trade show 2021 in Paris, an unmissable event dedicated to new technologies and innovation. A great opportunity for thousands of visitors to discover the incredible capabilities of this quadruped robot.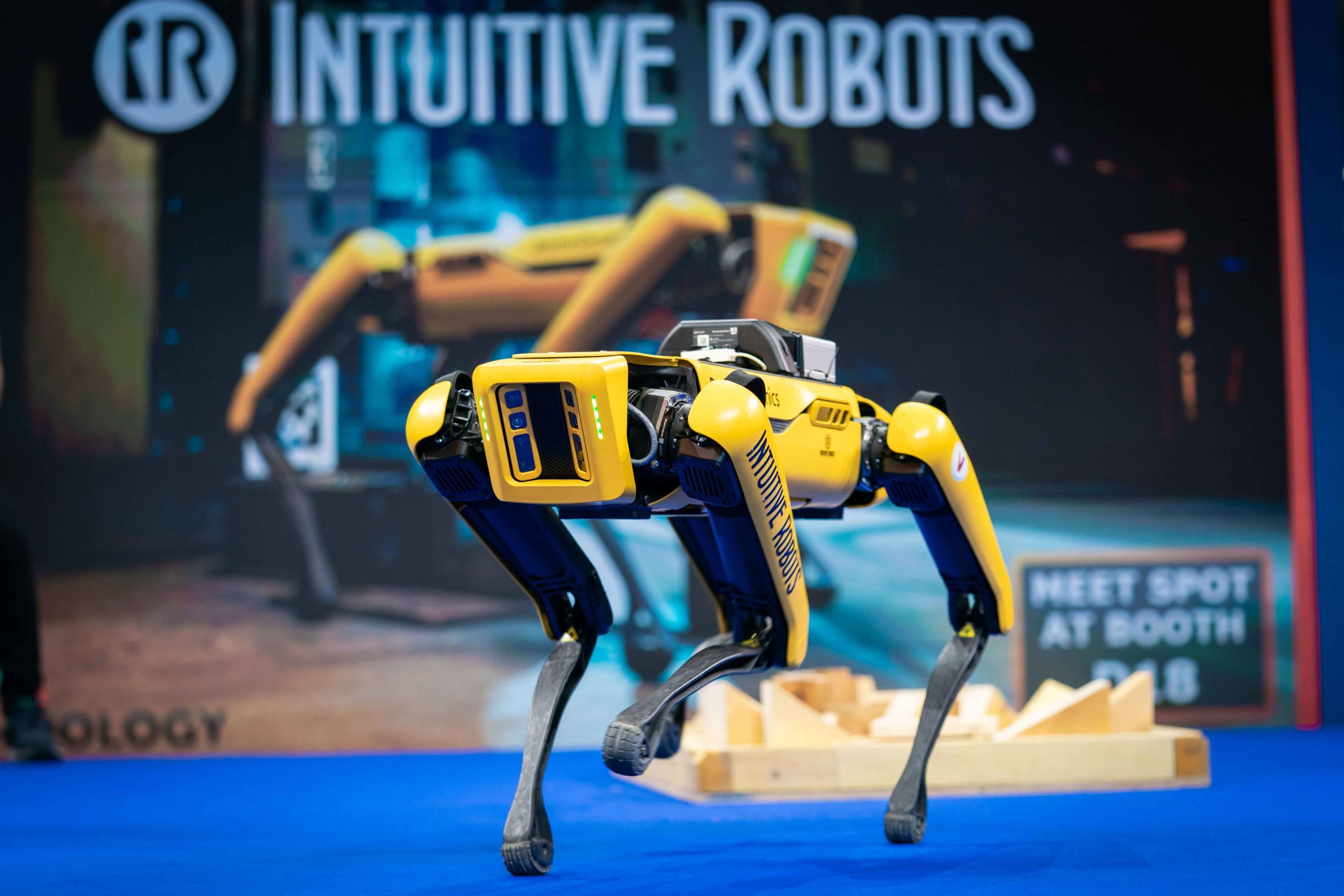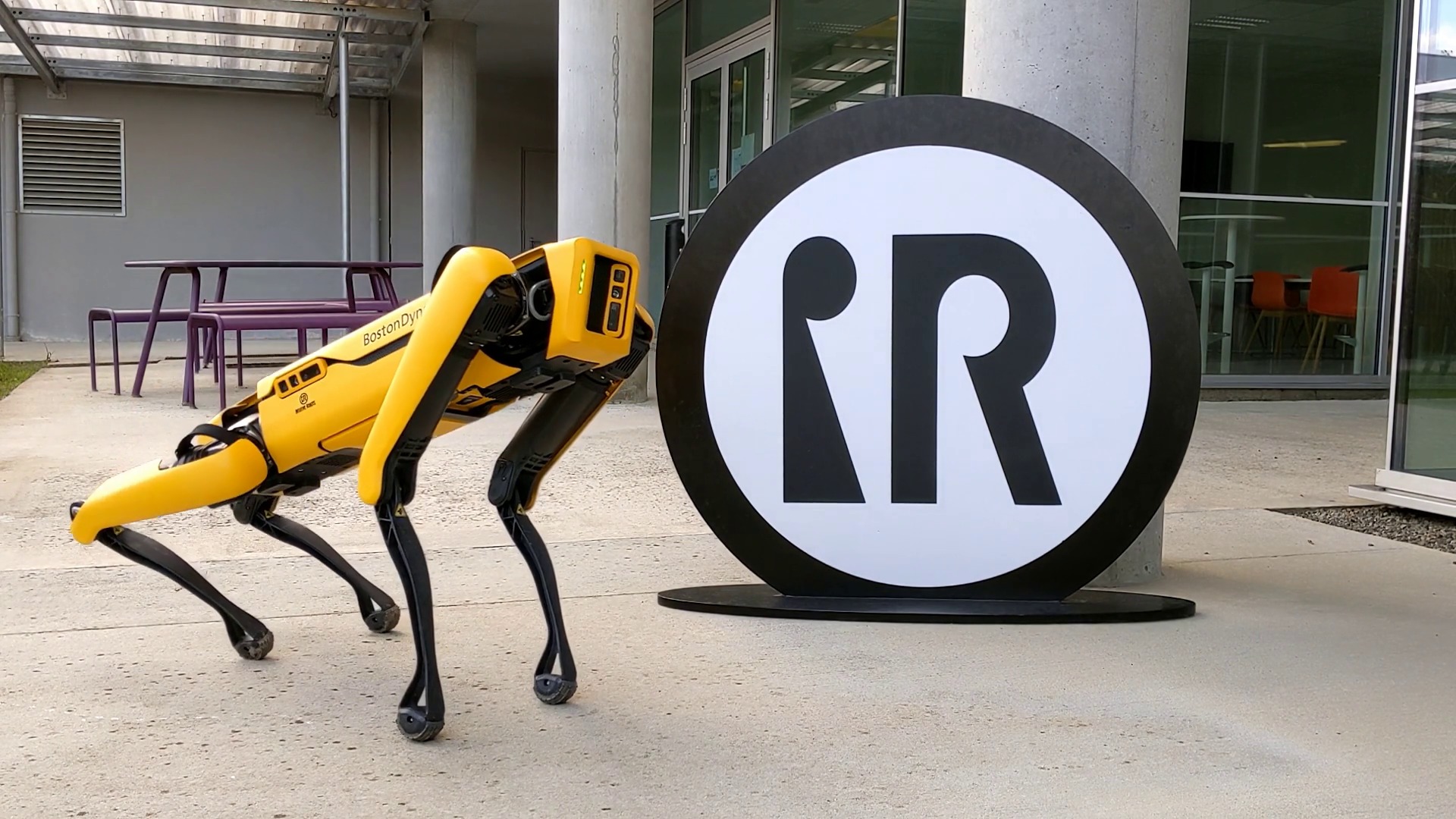 2020 – PARTNERSHIP WITH BOSTON DYNAMICS TO DISTRIBUTE SPOT ROBOT IN EUROPE
Partnership with the American manufacturer, Boston Dynamics, in Europe for:

The distribution of Spot robot with its range of payloads and accessories
The hardware configuration of Spot (payloads integration)
Specific software development
2019 – PARTNERSHIP WITH UBTECH ROBOTICS
Partnership with UBTECH Robotics, for the distribution of the Cruzr and Alpha-Mini robots in Europe.
2018 – CREATION OF THE SPARK SOFTWARE SOLUTION
Development of the SPARK solution for robots. Based on the most performing chatbots, SPARK provides an online catalog of ready-to-use and customizable applications for robots like Pepper or Cruzr.
2017 – SALE OF THE PEPPER4SERVICES SOLUTION TO SOFTBANK ROBOTICS AMERICA
Sale of our CMS solution dedicated to Pepper robot "Pepper4Services" (P4S) to Softbank Robotics America.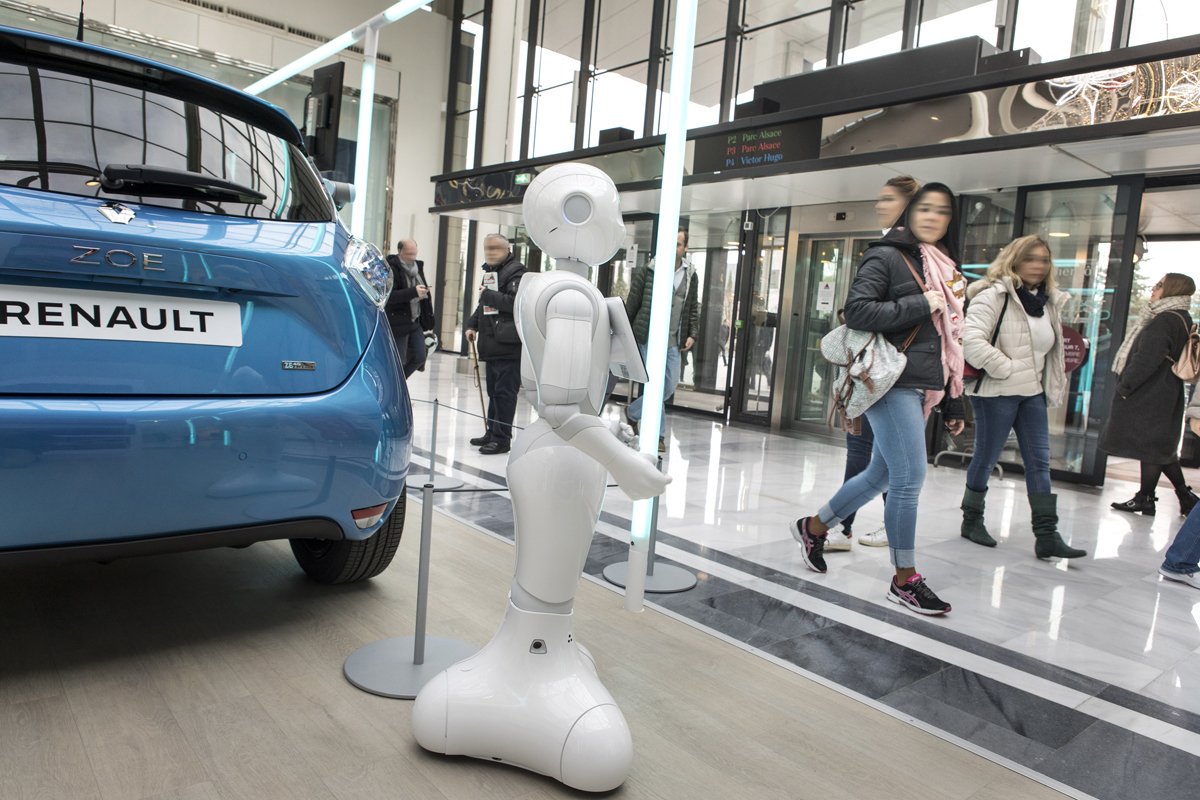 2017 – 200 PEPPER ROBOTS DEPLOYED WITH OUR P4S SOFTWARE SOLUTION
More than 200 Pepper robots equipped with our applications worldwide (Europe and USA).
Involvement in the deployment of 120 Pepper robots in the Renault group's dealerships in France.
First deployment for Pepper in AXA Insurance agencies and Véolia.
2016 – CREATION OF THE PEPPER4SERVICES (P4S) SOLUTION
Creation of the Pepper4Services solution, the first CMS dedicated to the content design for Pepper robot.
Partnership with Softbank Robotics America for the deployment of the Pepper4Services solution in the USA.
2015 – FIRST PARTNER TO DEPLOY PEPPER IN EUROPE WITH SOFTBANK ROBOTICS
More than 200 Pepper robots equipped with our applications worldwide (Europe and USA).
Participation in the deployment of 120 Pepper robots in the Renault group's dealerships in France.
Pepper deployed with AXA and Véolia.
Sale of the Pepper4Services solution to Softbank Robotics America.
2014 – CREATION OF INTUITIVE ROBOTS
Founded in 2014 in Nantes by Franck Calzada, current CEO of Intuitive Robots
Activities mainly focused on NAO programming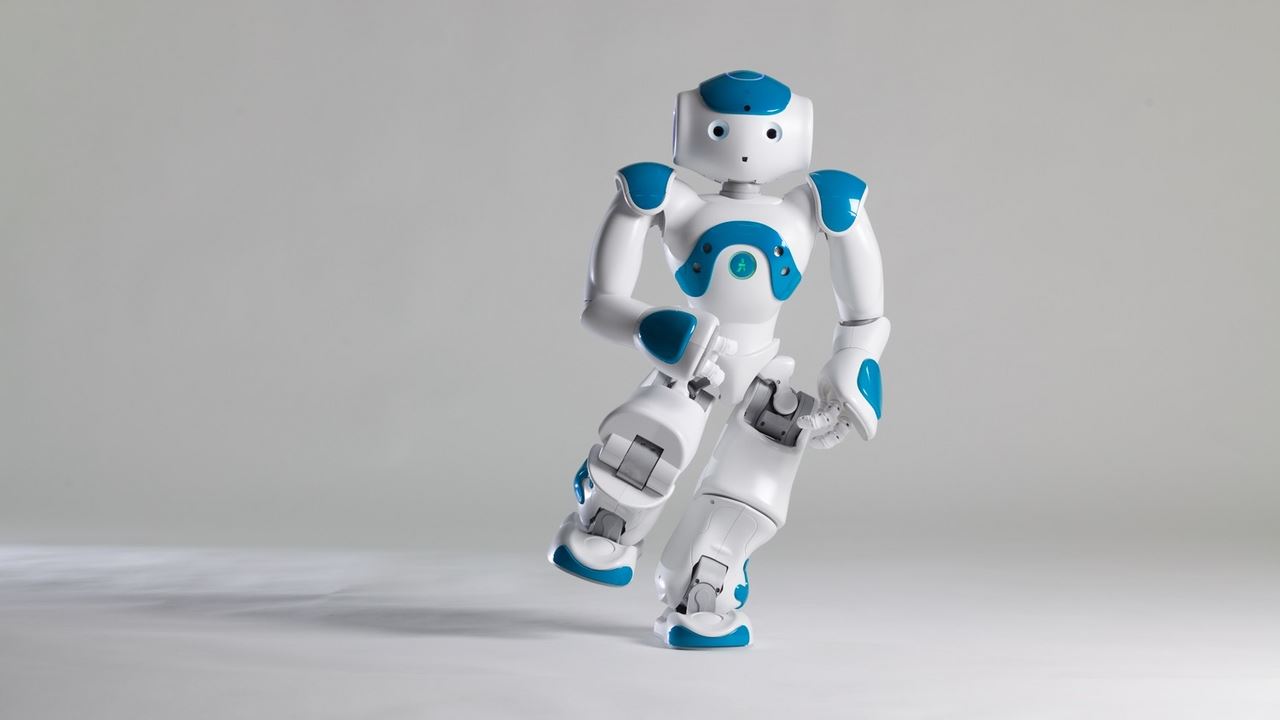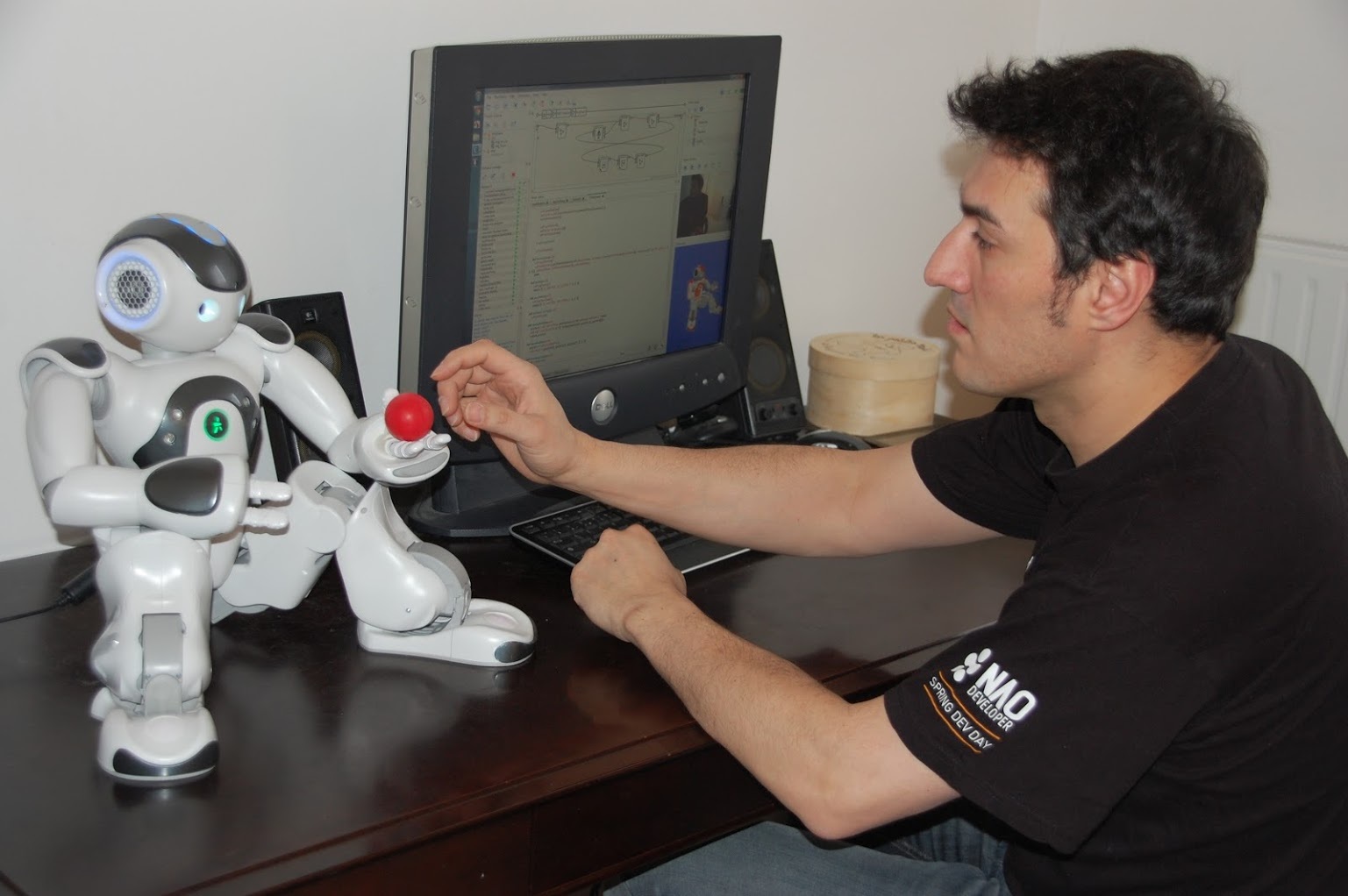 2011 – A PASSION WAS BORN
The beginning in NAO programming with Franck Calzada at home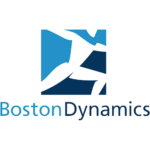 Boston Dynamics is an American engineering and robotics design company founded in 1992 as a spin-off from the MIT. The company is best known for the development of a series of dynamic highly-mobile robots, including Spot robot, available in Europe with Intuitive Robots since October 2020.
Blue Frog Robotics is the developer and designer of Buddy, the famous emotional companion. Made in France, this 60 cm high robot BUDDY has a range of emotions that he will express naturally throughout the day based on his interactions with people. Buddy will be used in various industries such as education, healthcare or elders.
UBTECH is a global leading AI and humanoid robotic company. The company has successfully developed humanoid robots for business use (Cruzr) and robots for education (Alpha-Mini, JIMU robot building kits). In 2019, Intuitive Robots partnered with UBTECH, providing the SPARK solution to Cruzr and Alpha-Mini robots.
THE TEAM
A Team where Humans and Robots work together