ABOUT INTUITIVE ROBOTS
Where Humans work with Robots!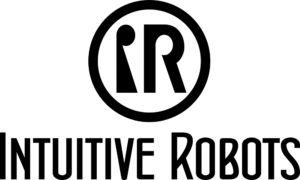 The story
Founded in Nantes in 2014 by Franck Calzada, Intuitive Robots design applications solutions for social robots, such as NAO and Pepper, from Softbank Robotics and more recently for Cruzr & Alpha-Mini from Ubtech and Buddy from Blue Frog Robotics.
In 2015, in partnership with Softbank Robotics, we took part in the first deployment of Pepper in Europe, by creating applications for Carrefour stores in France & Spain (30 robots), then we worked on one of the most important deployment for the Carnival Group (20 robots) on cruise ships. More recently we took part in the Renault car dealerships deployment (120 robots) as well as for retailers in USA.
In 2017, more than 200 Pepper robots used our applications worldwide.
In 2019, we built strong partnerships with UBTECH and Blue Frog Robotics, providing custom applications as well as the SPARK solution integration.
The vision
« Give the robots a SPARK of life »
Thanks to our practical field experience and strong expertise, we make the most of social robots, their capabilities and features to design smart and useful applications, providing amazing human-machine interactions.
We want the robots be able to interact naturally and seamlessly with people, this is why we created SPARK, which now integrates AI chatbots/voicebots, providing rich and smart interactions on any social robots.
We believe that robots can be great assets to work alongside humans and can provide real added value in their daily work.

A Team where Humans and Robots work together
Franck Calzada
Founder / CEO
Thomas Pennarun
CTO
Julien Joliff
CMO
Melyss Blouin
Robotics Engineer
Paulo Cornec
Robotics Engineer
Jordan Gobley
Software Engineer
Halvard Douaud
Software Engineer
Pepper
Softbank Robotics
Cruzr
Ubtech Robotics
Buddy
Blue Frogs Robotics
Alpha-Mini
Ubtech Robotics
Spot
Boston Dynamics