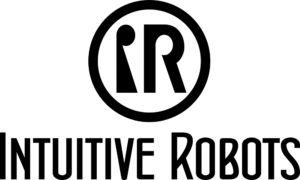 Intuitive Robots Gives Your Robots a SPARK of Life
WHICH TYPE OF ROBOT ARE YOU?
Intuitive Robots designs and integrates smart, useful and easy-to-use software solutions for different robots,
such as Pepper, Cruzr, Buddy and Spot.
Discover SPARK with its App Catalog!
A powerful embedded software solution for your robot
➔ Manage your robot and its contents
➔ Activate many applications from the SPARK App Catalog for humanoid robots
➔ Contents available in English, French, German, Italian, Spanish, Dutch…
➔ Create your own contents by using templates to provide amazing interactions
➔ Customize the robot's behavior (speech, branding, animations…)
➔ Integrate your own chatbot or Android application
➔ Connect your robot with the IoT world
➔ Send SMS, emails, notifications with the robot
➔ Compatible with Pepper, Cruzr and Alpha-Mini robots
Multiple applications, in multiple languages, designed for multiple humanoid robots, tailored to multiple industries, provided by one solution: SPARK from Intuitive Robots.
The new autonomous and mobile robot from UBTECH Robotics
➔ One of the most performing service robot
➔ Can be used in retail, hospitality, healthcare, education…
➔ Made for manyf use cases (welcoming, product promotion, entertainment…)
➔ Offers multiple customer service-oriented features
➔ Easily navigates and avoids obstacles
➔ Handles multiple languages
➔ Connects to a wide variety of IoT
➔ Provides rich and smart conversation with humans
➔ Collects real-time data
➔ A flexible robotics offer distributed by HERA