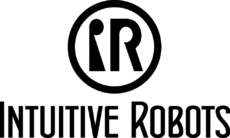 We design smart and useful applications for humanoid robots.
From design to integration, we help companies in their project to get the most from social robots in their business whatever their activity.
In 2018, we're focusing on smart solutions, including the latest AI technologies and the best Knowledge technologies, providing useful and effective interactions with robots.
New solution for robots: SPARK
Integrate the most advanced AI chatbots into robots
Our latest projects
+200 Pepper robots using the P4S Solution in 2017
Discover the IR team
Where robots and Humans work all together
Read our latest news
Events, announcements, medias…