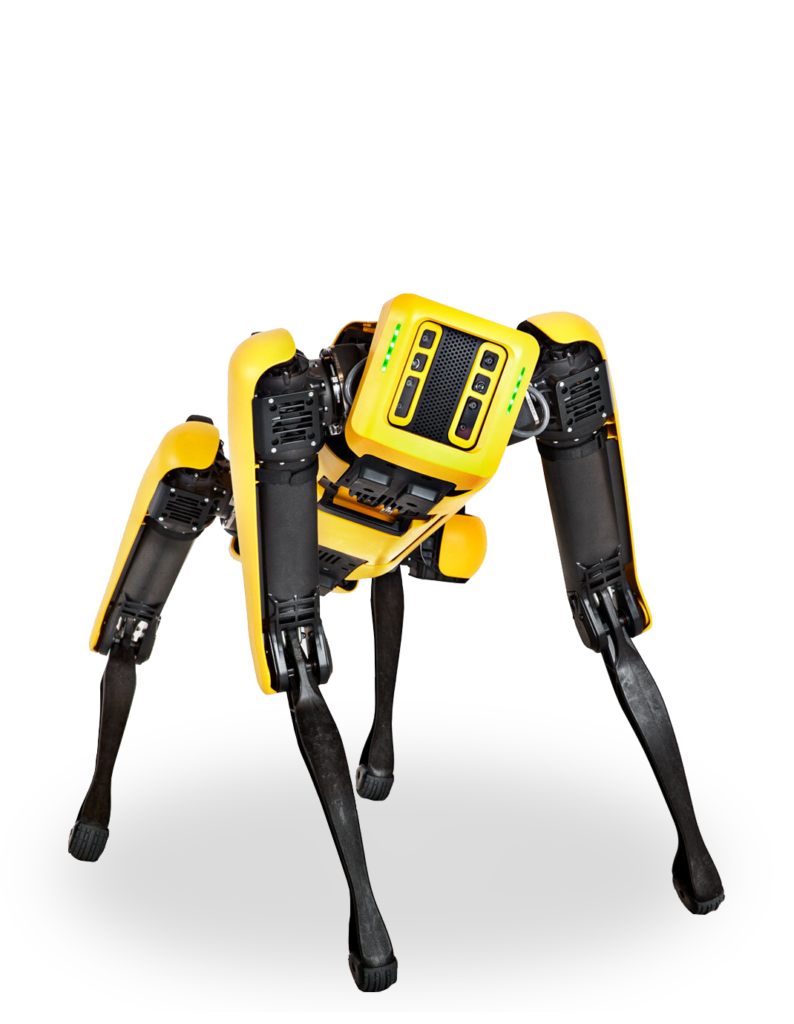 Give Your Robots a SPARK of Life!
Intuitive Robots designs and integrates smart, useful and easy-to-use software solutions for different robots,
such as Pepper, Cruzr, Buddy and Spot.
SPOT ROBOT SOLUTION
Discover Spot, a versatile, mobile, nimble four-legged that can operate in multiple environments.
Learn more
ARAMIS PROJECT: SPOT INSPECTS NUCLEAR FACILITIES
ARAMIS: Autonomous RAdiation Mapping Integrated System
Resulting from a strong collaboration with Lemer Pax and Systel Électronique, ARAMIS is a mobile robotic system for detection, characterization and measurement of gamma radioactivity in nuclear facilities.
Spot is equipped with a 360° camera including a spectrometer (manufactured by H3D), it is now possible to detect "hot sources" even at low intensity, while the robot can be controlled remotely or using autonomous navigation.
This new integration aims to provide better protection of the operators thanks to the data collection directly operated by the robot.
HUMANOID ROBOTS SOLUTION
Discover SPARK, a large and growing app catalog for social robots like Pepper, Cruzr and Buddy robots.
Learn more
Multiple applications, in multiple languages, designed for multiple robots, tailored to multiple industries, provided by Intuitive Robots.