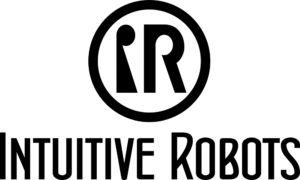 Intuitive Robots Gives Your Robots a SPARK of Life
INTUITIVE ROBOTS designs and integrates smart and useful applications for social robots, such as PEPPER (Softbank Robotics), CRUZR and ALPHA-MINI (UBTECH Robotics) and BUDDY (Blue Frog Robotics)
Discover SPARK with its Application Catalog
A powerful embedded software solution for your robot
➔ It allows to manage your robot and its contents
➔ SPARK Website includes an integrated Application Catalog for your robot
➔ Choose from many ready-to-use applications (Business, Daily Life, Entertainment categories)
➔ Contents available in English, French, German, Italian, Spanish, Dutch…
➔ Create your own contents by using templates to provide amazing interactions
➔ Customize the robot's behavior (speech, branding, animations…)
➔ Integrate your own chatbot or Android application
➔ Connect your robot with the IoT world
➔ Send SMS, emails, notifications with the robot
➔ Compatible with Pepper, Cruzr and Alpha-Mini robots
Multiple applications, in multiple languages, designed for multiple robots, made for multiple industries,
provided by one solution: SPARK from Intuitive Robots.
Cruzr robot is now available!
Discover Cruzr robot from UBTECH
The new autonomous and mobile robot from UBTECH Robotics
➔ One of the most performing service robot
➔ Easily navigates and avoids obstacles
➔ Offers multiple customer service-oriented features
➔ Can be used in retail, hospitality, healthcare, education…
➔ Handles multiple languages
➔ Provides rich and smart conversation with humans
➔ Collects real-time data (obtained from interactions with the robot)
➔ A flexible robotics offer distributed by HERA
Many companies have plans to integrate robots and automation in their long-term strategies, but in this uncertain time, COVID-19 has forced organizations to find new and innovative solutions to fight the pandemic and above all, to protect their employees and customers. Among the recently deployed robots, there are social robots, where their many features have been used in different ways…
How do humanoid robots navigate and what added value does this generate?
A blog post from our partner Avatarion.
Have you ever asked yourself how your robot vacuum cleaner can find its way around your apartment or house? The navigation of humanoid robots is based on similar or even identical technologies. In the center of attention are a number of sensors, which are used for obstacle detection or for cartography of the room. In this blog, we will show you how they work exactly and how you can make use of these functions in your company…