SPOT ROBOT PACKAGE
FOR INDUSTRIAL INSPECTION
SPOT PACKAGE FOR INDUSTRIAL INSPECTION
This complete package, including robot, optical & thermal camera and LiDAR, enables autonomous operation of a wide variety of inspection tasks, essential for detecting anomalies at the earliest possible stage in order to reduce downtime and achieve significant savings.
This configuration is perfectly suited to inspection requirements, including visual (gauge reading, etc.), thermal (automatic detection of hot spots) and acoustic (detection of air or gas leaks), all controlled and organized remotely from a single software application.
No more manual inspection tasks or unscheduled maintenance operations, your operators can now focus on high value-added tasks.
Spot robot package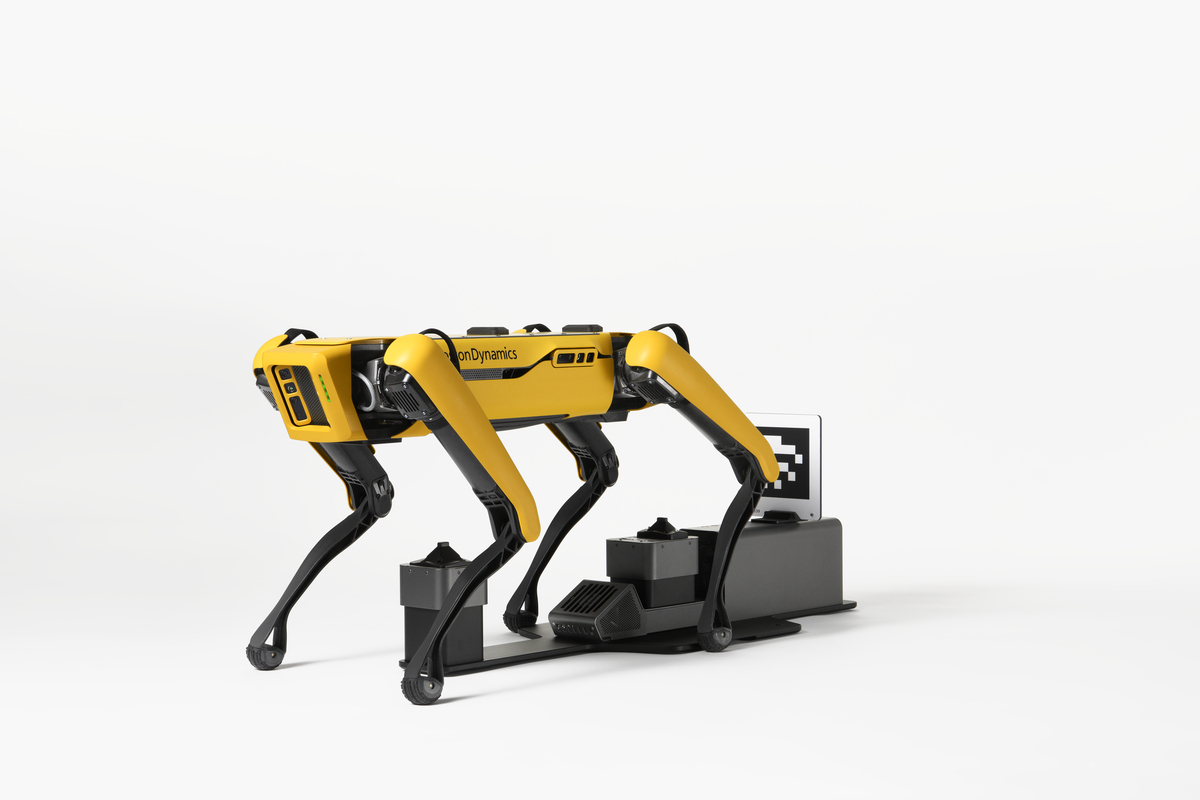 Spot Dock (charging station)
x2 Spot Battery and charger
Tablet controller and charger
Robot case for storage and transportation
Power case for battery and charger storage and transportation
Calibration panel
Python client packages for the Spot API's
Software updates when available
Standard 12-months warranty (extension on request)