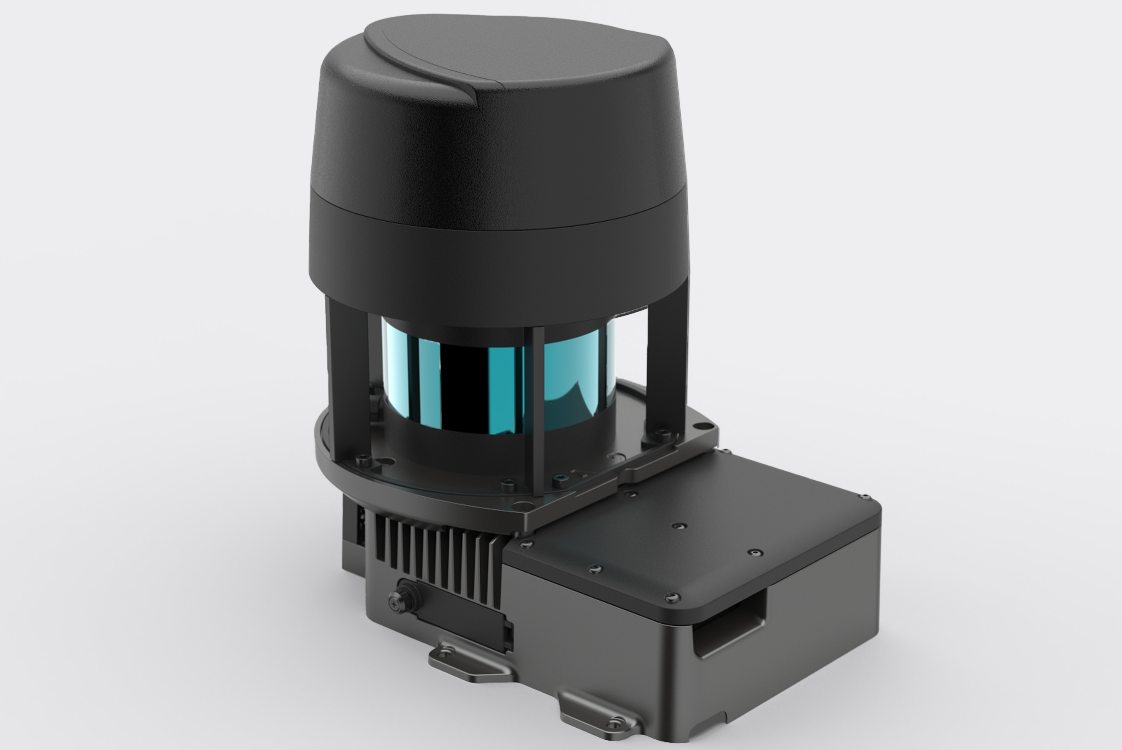 ENHANCE SPOT'S AUTONOMY WITH SPOT EAP-2 LiDAR
Enhance the range and accuracy of Spot's autonomy system on large and changing sites with LIDAR. The Spot EAP second version, improves Spot's autonomy by enabling the robot to create larger and more accurate maps. Spot's base 3D cameras have an effective range of four meters for autonomous mapping. The LIDAR in this payload increases Spot's sensing range and allows the robot to navigate spaces with features up to 100 meters away.
Spot's based 3D cameras work well for autonomy in:
Small indoor areas such as office buildings
Industrial environments where the walls are less than 4 m from the robot
Spot EAP-2 LiDAR helps Spot to navigate autonomously in:
Large indoor areas such as warehouses
Outdoor areas close to buildings where the elements are less than 100 meters apart
This package includes a CPU (Spot CORE I/O) and Velodyne 16 LIDAR which come pre-configured to enhance Spot's autonomy. You can also run your own software on the CORE's CPU if desired.