NEWS AND EVENTS
Events, partnerships, software releases, discover our latest news!
What's up Intuitive Robots?
June 2021 – Vivatech Highlights with Spot Robot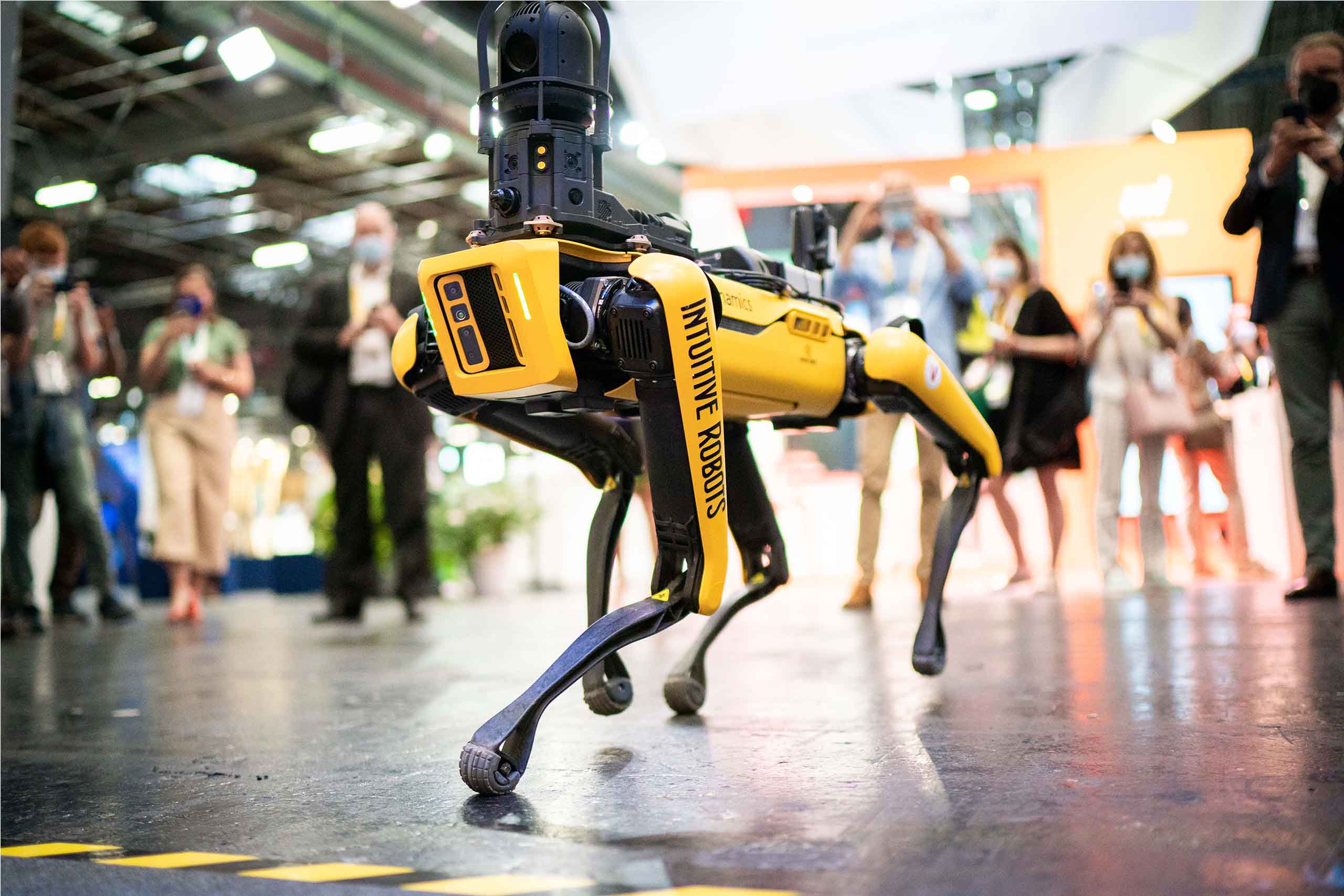 June, the 16th 2021 – Vivatech in Paris
As expected, Vivatech was unmissable! With this year of COVID, Vivatech was a limited & hybrid edition with a blend of online and in-person for an augmented event experience. A total of 26,000 people attended the conference in person and 114,000 online, bringing the total to 140,000,  That was up from 124,000 in-person attendees in 2019, the last time VivaTech was held. In total, this year's event reached 119 million people in 149 countries, with 1.7 billion views.
For our 5th participation, we've been invited by Vivatech to showcase for the first time in France one of the most advanced robot: Spot, the famous nimble four-legged robot designed by our partner, Boston Dynamics. For this occasion, we built a wooden platform composed of a ramp and a stairs, to show all the agility of Spot.
While waiting for the 2022 edition (normal edition), find our highlights of this 2021 edition!
Read more…
May 2021 – Leica Geosystems & Intuitive Robots collaborate to integrate the RTC360 Scanner with Spot
May 5, 2021 , Nantes, France

Leica Geosystems & Intuitive Robots collaborate to integrate the RTC360 Scanner with Spot robot for fast and easy-to-use reality capture. Professionals in many different industries such as construction, manufacturing, facility management, public safety, defense, media and entertainment or any other industry with autonomous scanning needs can benefit from programmed scanning tasks, especially for locations that must be repeatedly scanned for up-to-date digital twins.
For repetitive work such as daily stockpile analysis, quality assurance, and as-built analysis, the operator can focus on what needs to be captured, not how to capture it.

April 2021 – Spot robot appeared before a French football game
April 18, 2021, Nantes, France.
Spot robot was deployed during the pre-game of the match between FC Nantes and Olympique Lyonnais (Ligue 1) at the Beaujoire Stadium in Nantes.
Intuitive Robots has collaborated with the FC Nantes Foundation to enable hospitalized children to virtually visit the stadium and interact with the professional players and the staff. For this purpose, Spot was configured as a telepresence robot, equipped with a tablet, a speaker and a microphone. A great evening for everyone involved in the project!
Discover all the photos: https://www.fcnantes.com/articles/article2809.php?num=36878
April 2021 – Intuitive Robots will be at Vivatech in Paris
Considered as the Europe's biggest startup and tech event, Vivatech will take place in Paris, the 16-19 June 2021 (3 days for B2B, 1 day for general public). This hybrid edition will be a blend of online and in-person for an augmented event experience.
Intuitive Robots will be part of the event to showcase the famous quadruped robot, Spot (Boston Dynamics). A great opportunity for everyone willing to discover
More information : www.vivatechnology.com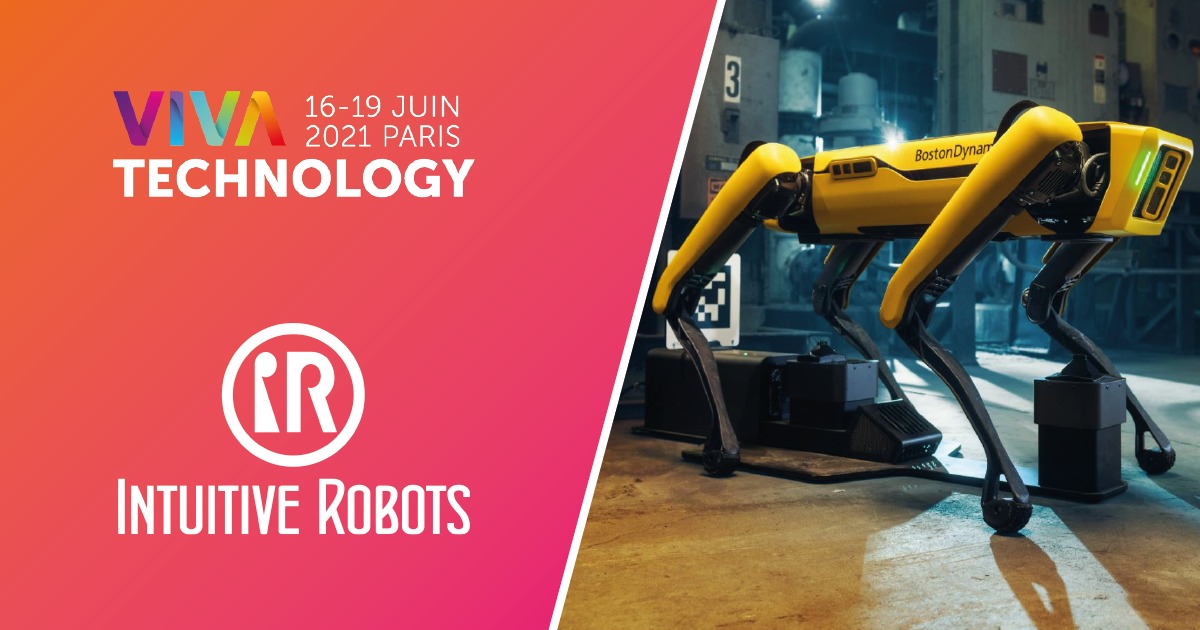 November 2020 – Welcome Spot robot!
Spot robot from Boston Dynamics is now part of the Intuitive Robot's family!
Spot is a mobile robot that can go where Humans cannot, such as hazardous or confined areas in industrial areas (construction, energies, facilities…)
We are very excited to explore all the features and capabilities, to develop amazing projects with our customers!
Are you interested in buying Spot for your activity? Please contact us!