Intuitive Robots
About Intuitive Robots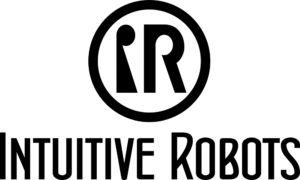 Founded in Nantes in 2014 by Franck Calzada, we design applications solutions for humanoid robots, such as NAO and Pepper, from Softbank Robotics (formerly Aldebaran)
Our strong experience combined with our technical knowledge of Pepper and NAO robots, make us able to design relevant, robust and efficient interactive applications.
In partnership with Softbank Robotics, we took part in Pepper's first deployment in Europe by creating interactive applications for Carrefour stores in France & Spain, then the second most important deployment for the Carnival Group (AIDA, Costa Cruise) on several cruise ships, for the Renault car dealerships and more recently for retailers in US.
2017 has been great for IR with more than 200 Pepper robots using Pepper4Services, our core solution for Pepper. You can take a look at our latest projects here.
In 2018, we're focusing on smart solutions including AI & Knowledge technologies, enabling to provide a better interaction with robots.
Team Members
Team Members
Franck Calzada
Founder / CEO
Thomas Pennarun
R&D Manager
Julien Joliff
Marketing Manager
Melyss Blouin
Robotics Engineer
Paulo Cornec
Robotics Engineer
Flora Briand
UX Manager
Jordan Gobley
Software Engineer
Halvard Douaud
Front-end Developer
Camille Soetaert
R&D Engineer