SPOT, THE INSPECTION ROBOT
Automate your industrial inspection process with Spot!
ONE ROBOT, MANY INDUSTRIES
THE AUTONOMOUS INSPECTION ROBOT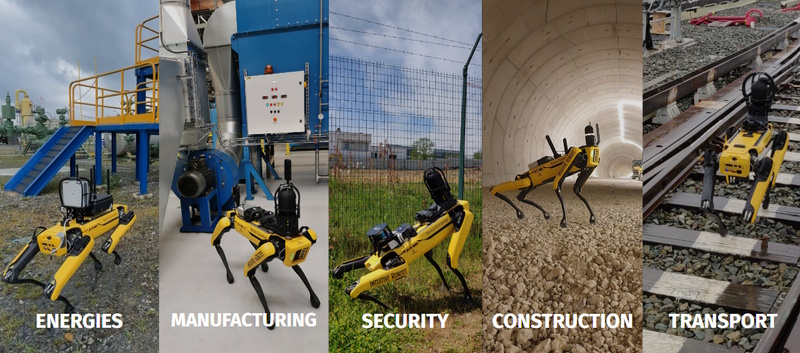 Agile, robust and versatile, Boston Dynamics Spot robot is particularly effective for industrial inspection tasks, especially in harsh or hard-to-reach environments.
A ROBOT WITH MULTIPLES MISSIONS
Inspection of industrial infrastructures with automated data collection
Early detection of anomalies (thermal, leaks, hot spots, failures…) on equipment
Site documentation and 3D / reality capture
Autonomous patrols and security checks on alerts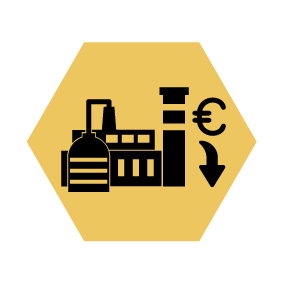 REDUCE MAINTENANCE COSTS
Reduce the time spent by operators manually collecting data
Anticipate maintenance activities by identifying failures before they cause downtime
Avoid manpower shortages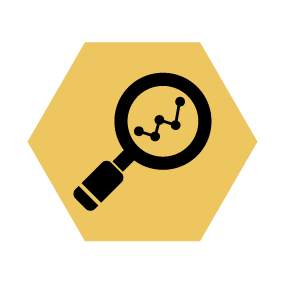 AUTOMATE INSPECTION TASKS AND DATA CAPTURE
Increase the frequency of data collect through automation in order to detect anomalies as early as possible
Improve your predictive maintenance process (Can be integrated in your Enterprise Asset Management tool) with automated data capture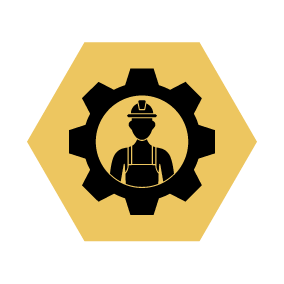 SECURE AND IMPROVE WORKING CONDITIONS
Remove operators from risky situations in dangerous or hard-to-reach environments
Relocate operators on high value-added tasks (analysis, decisions…)
Remote doubt removal
TYPES OF INSPECTION WITH SPOT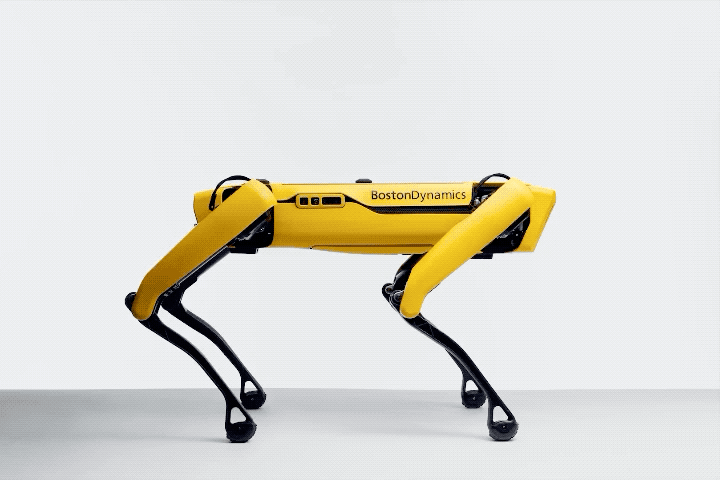 Payloads (cameras and sensors) will allow Spot to perform specific data collection tasks. This data capture can be done autonomously (for example during a routine mission in a known environment) or remotely in an unknown / insecure environment.
Possibility of acquiring different types of data during the same mission according to the types nnd number of payloads (limited to 14kg max). These payloads can be directly powered by the robot.
AUTONOMOUS MISSION
Spot can navigate and collect data in a completely autonomous way. To do this: the operator performs the circuit once and the robot repeats it as many times as necessary.
REMOTE MONITORING
From the tablet or a computer, the operator can remotely follow the progress of an autonomous mission. He can also adapt the route in real time in case of unexpected events.
AUTONOMOUS CHARGING
For a 100% autonomous use, it is possible to use the "Spot Dock" self-charging station. In addition to recharging, the robot can transfer data to the dock at the end of an inspection mission.